with this step by step guided pattern you will learn How To Crochet Earing leaf applique.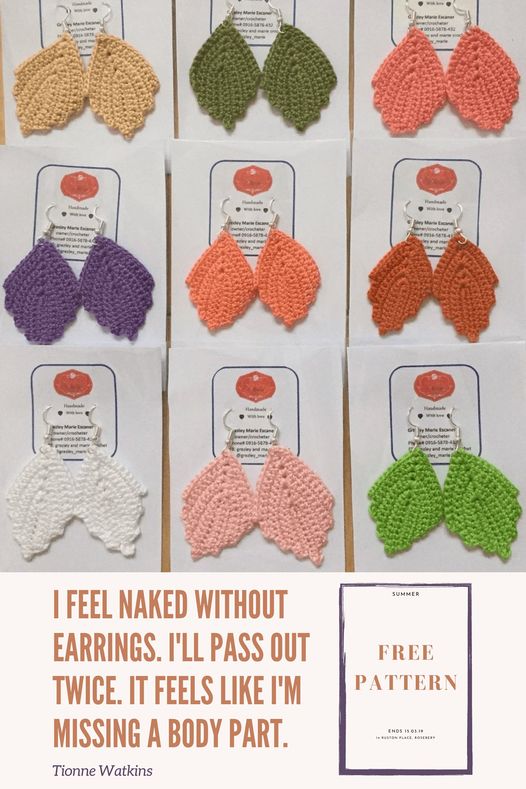 Welcome, I'm happy to offer you free tutorial which explains you crocheting the beautiful earrings. Crochet project is very easy you will not need any professional skills to make this beautiful creations.
I see that trend of crochet earring is becoming more popular nowadays. I think it is wonderful idea to wear crochet earrings and one day you crocheters around the world will design your own designs which will spread the world!
Follow Us On Pinterest and Like Us On Facebook!