I want to offer Tunisian crochet stitches for free today. What is the difference between crochet and Tunisian crochet? With crocheting, you are always turning your working at the end of the row to continue with the pattern. In Tunisian crochet, you are only working on one side. With Tunisian crochet, you are working the stitch and collecting the loops onto your hook in the forward pass.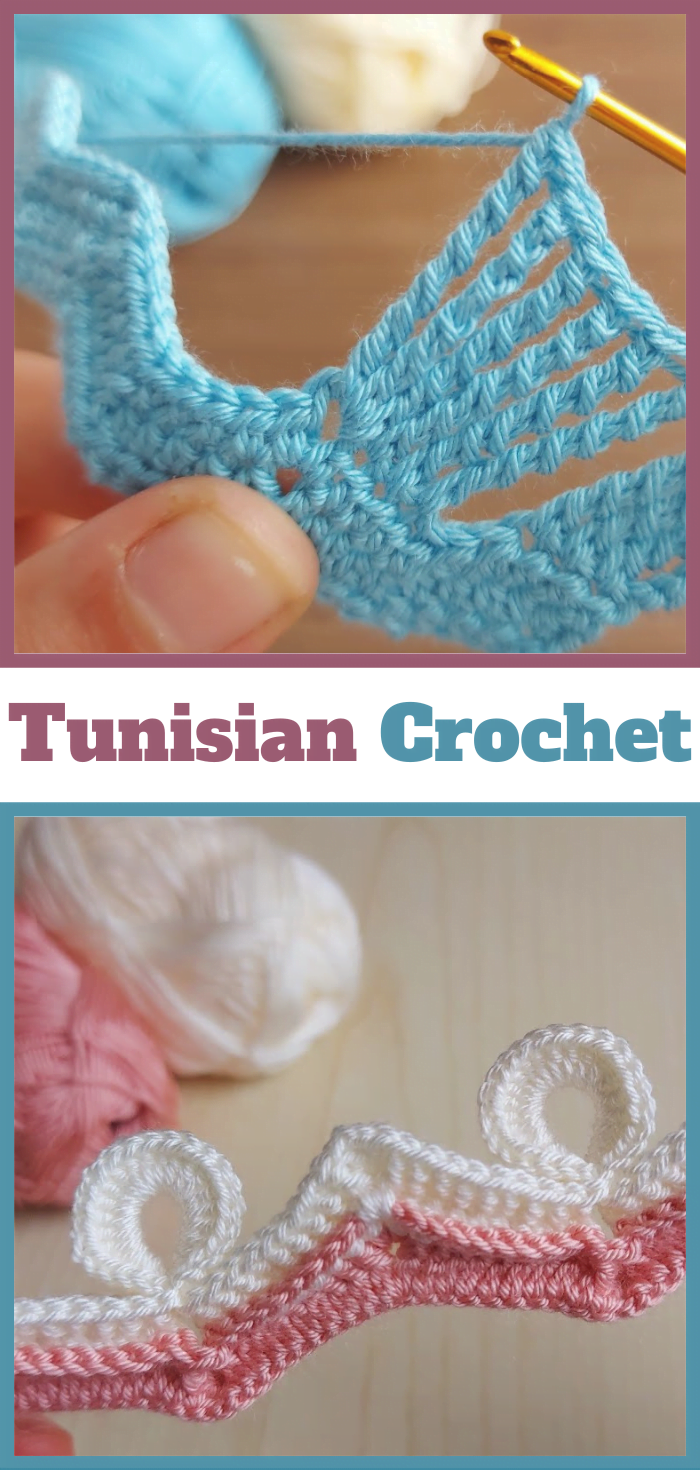 What is the best yarn for Tunisian crochet?
Usually a worsted weight acrylic or wool yarn was crocheted with an "afghan hook" smaller than a size I tend to use. (I usually start with a size K/6.5mm hook for medium weight yarns and then go up or down hook sizes from there.)
Is Tunisian Crochet faster than knitting?
Although fabric using the Tunisian Knit Stitch looks just like knitted fabric, it's much thicker than its knitted counterpart. … And as I mentioned before, it's faster than standard crochet and twice as fast as knitting! Just like standard crochet, it uses two thirds more yarn than knitting, so it can be a yarn gobbler.
So let's start learning how to make this beautiful crochet stitches now!