You can Crochet Unisex Slipper Socks in one afternoon, and the results will keep your feet toasty warm as you pad across cold hardwood floors or frigid linoleum.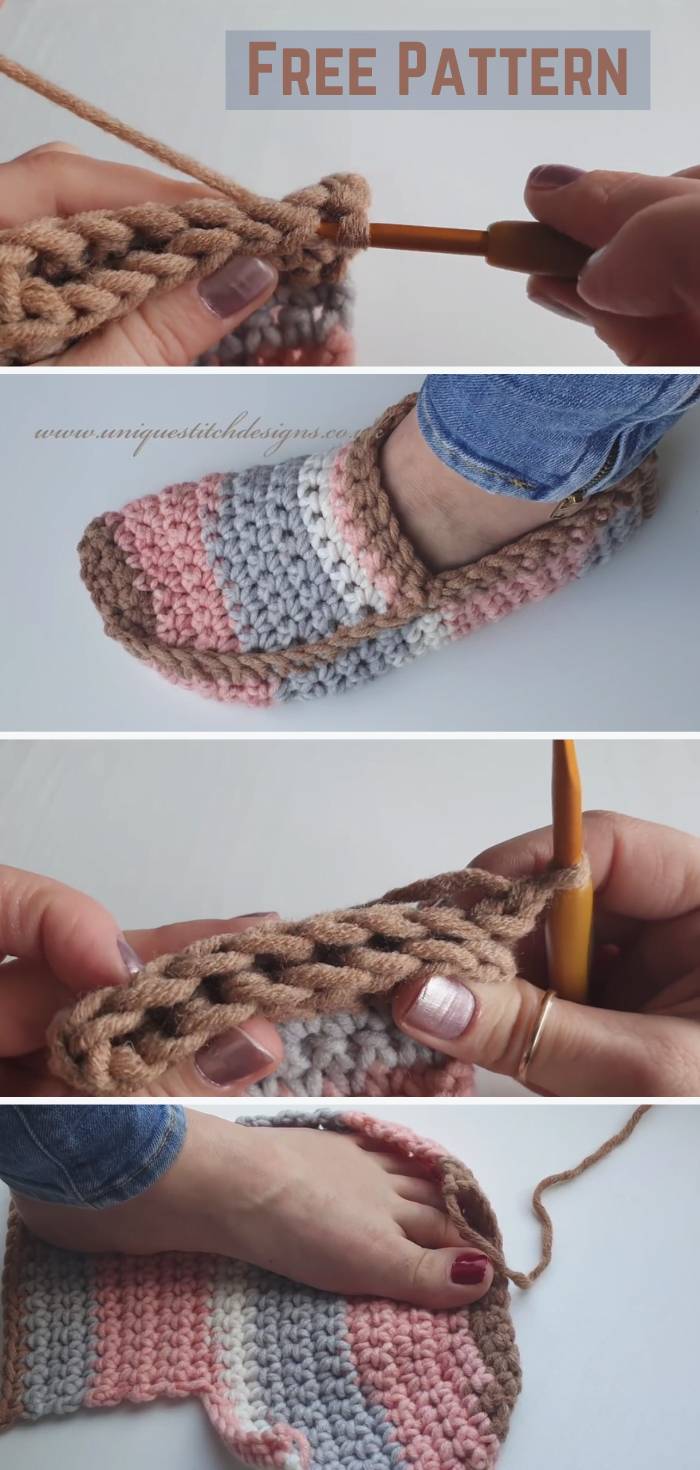 What's more, you can easily make the bootees ankle height by picking up stitches around the upper edge and add­ing crocheted rows, much as you'd do when forming a sweater sleeve. If you start adding these rows at the back seam, you'll wind up with pull-on bootees. . . and if you add them beginning at the front seam, you'll get a slipper with an open seam that can be overlapped and fas­tened . You can even make enough extra "sock" above the ankle so that you can turn down or cuff the foot coverers.
In designing this slipper pattern, I've used a technique that helps to shape the bootee, but you can eliminate this step, if you wish, without causing any noticeable harm to the item's appearance.