Today i'm going to be showing you how to Crochet Easy Scarf / Cowl (One Row Repeat).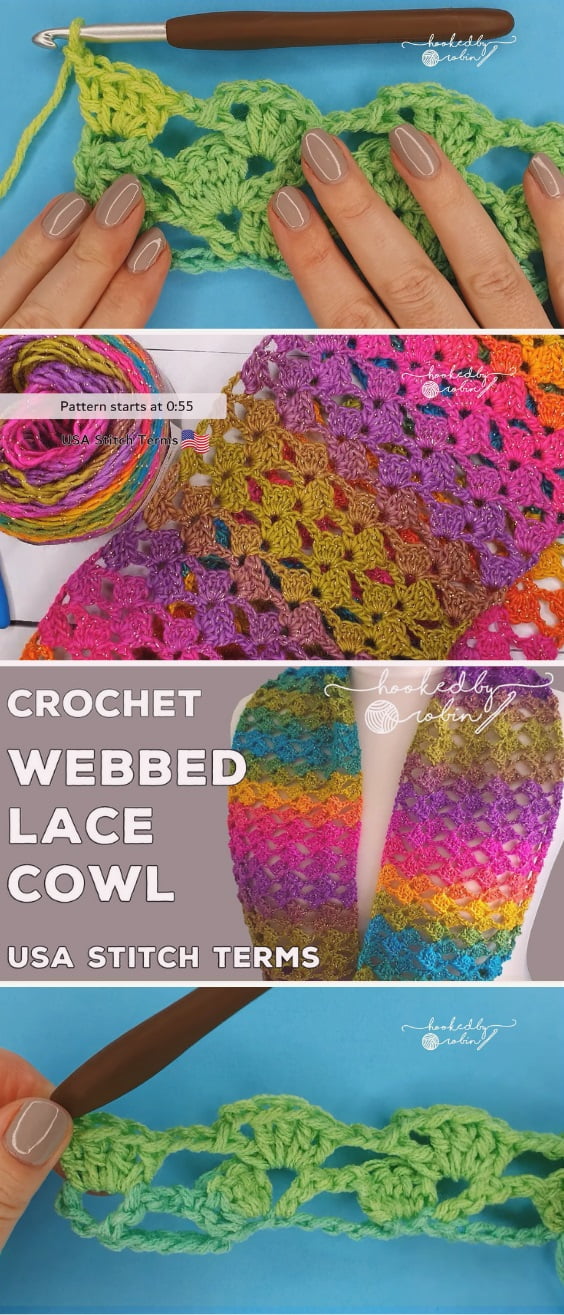 To make this beautiful crochet project we need to learn how to crochet The webbed lace stitch and how to turn that stitch into a glorious infinity cowl! If you love all things crochet and are passionate about the craft then you have definitely come to the Right Place.
Now i'm only going to be making a small sample in this tutorial, so for me I'm going to chain 21 which is my multiple of 7. Then add four chains for a total of 25 chains. That's my 25 chains to start then we'll work into the fifth chain. Watch video below for more…
So let's Start, Let's start making this wonderful creations! And Don't forget to Follow Us On Pinterest and Like Us On Facebook!