The little Rooster Amigurumi Crochet Pattern is project we're going to make today!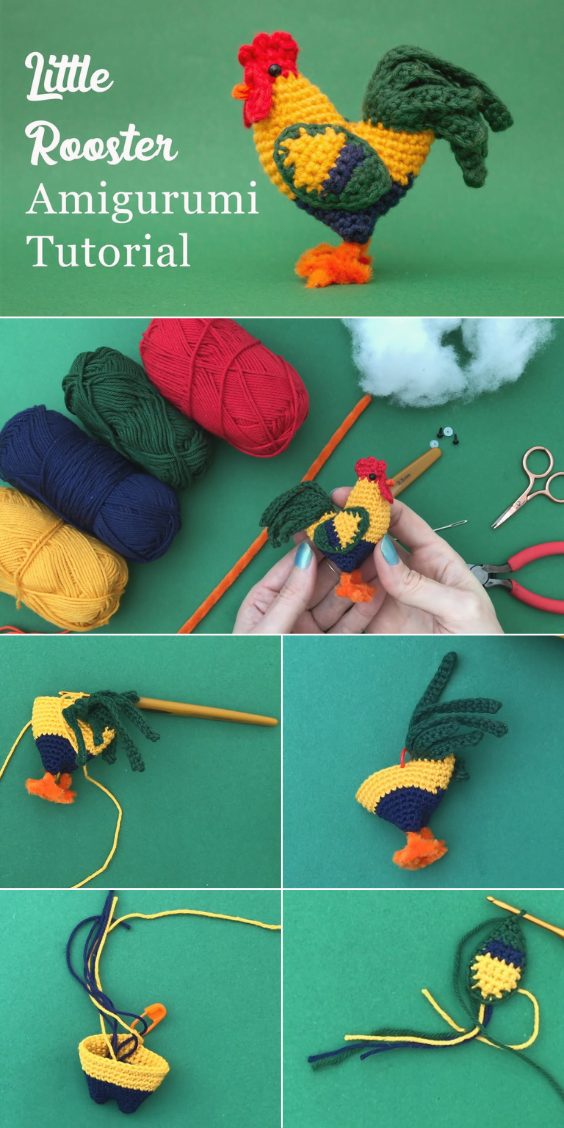 This is the rooster we're going to make together. The materials we need our yarn in light worsted or a DK weight I'm using paintbox DK cotton yarn and I used yellow dark blue dark green red and then a little bit of orange. We need a 2.5 millimeter hook which is a size C 2 or B 1 it's something in between depending on how tightly you crochet you can go for size B or C then. We need pipe cleaner for the feet you could also use craft wire if you prefer then fiberfill yarn needle to stitch markers scissors of course and something to cut the pipe cleaner it doesn't have to be this household see this will do the job and then we need some safety artists these are four millimeter in diameter so they're really tiny.
I would suggest you embroider the eyes with black embroidery floss or black yarn if you like so that's all we need.
so without further ado let's get started!
So let's Start, Let's start making this wonderful creations! And Don't forget to Follow Us On Pinterest and Like Us On Facebook!