Today I'm going to be showing you how you crochet this absolutely stunning Easy Puff Stitch Crochet Scarf!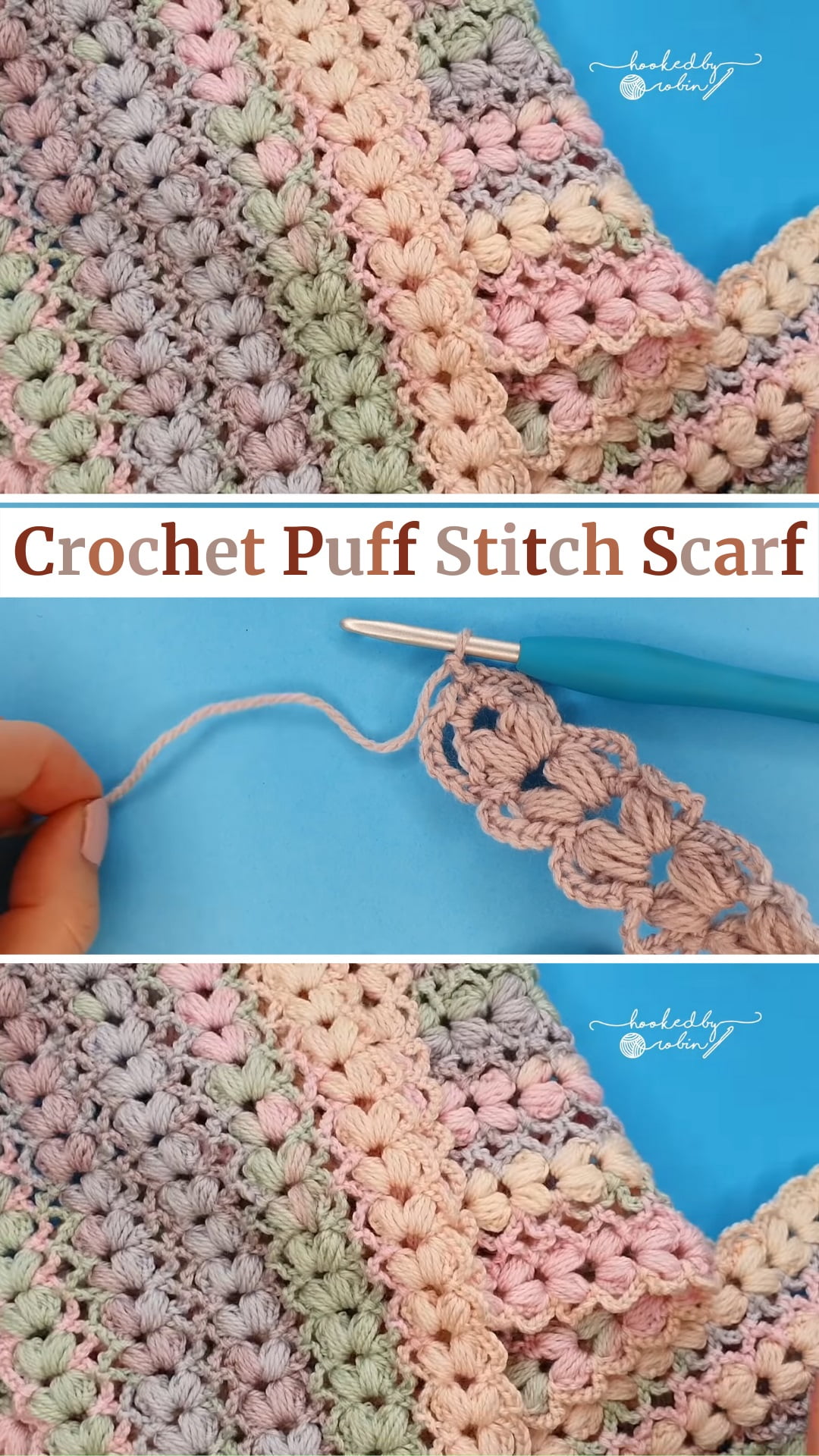 If you love all things crochet and are passionate about the craft then you have definitely come to the right place!
So before I leap into the tutorial I just wanted to give you a little bit of information about this scarf. For this scarf I used a four and a half millimeter crochet hook and two balls of the king cole beaches in the colorway beach melba i've linked to this. My puff sections are 160 puffs long and i've used five of them putting fringing on the end like I have is entirely optional you could leave these bits off and join it as an infinity cowl. You can of course make it as wide or as short or as long or as skinny as you so wish so I hope that answers a couple of your initial questions that you're going to have about this scarf.
So let's start making it below, I really hope you enjoy making it too!
So let's move on! let's learn making it! For more crochet ideas don't forget to Follow Us On Pinterest and Like Us On Facebook!