I want to share with you this adorable crochet bathroom decoration idea, which can be done in a couple of days!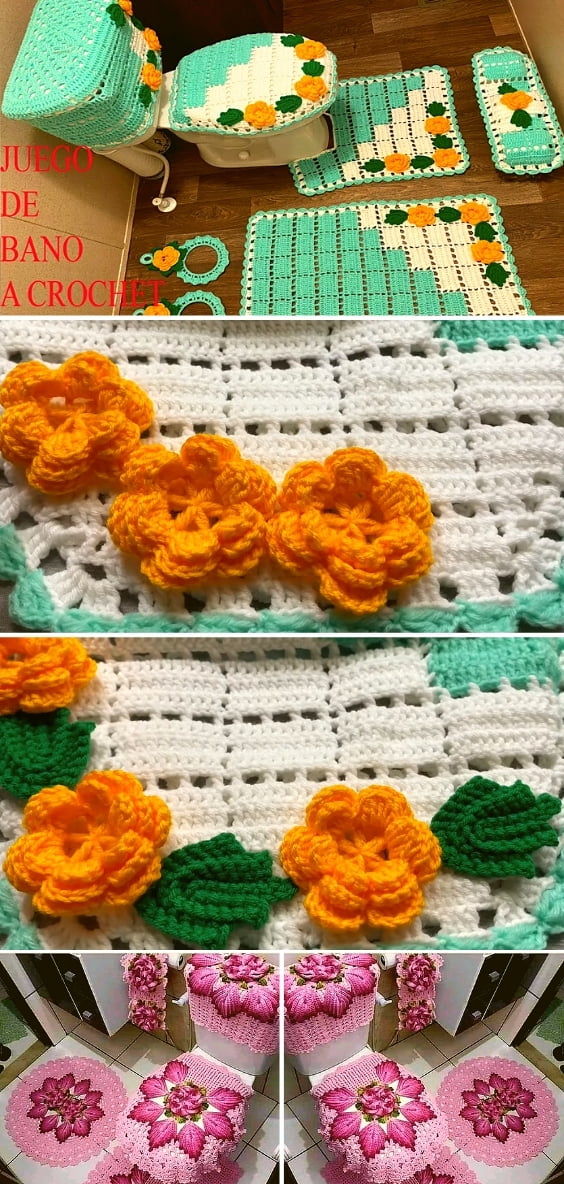 You see how beautiful is this crochet bathroom decoration? I love it it's a one of the best crochet decor I have ever seen. This video tutorial will guide you to several steps which are important for making this beauty. You can change colours and do a lot by yourself.
I personally love this amazing colour I made one for myself and I'm very happy seeing them decorating my bathroom. I'm planning to make one more now!