Crochet This Irish Lace Motif For Free now! Irish crochet is instantly recognizable. Crochet project Make up a vintage style that dates back centuries — according to history, Irish women used to sell these crocheted items (doilies were often up for grabs) during the potato famine of the 19th century.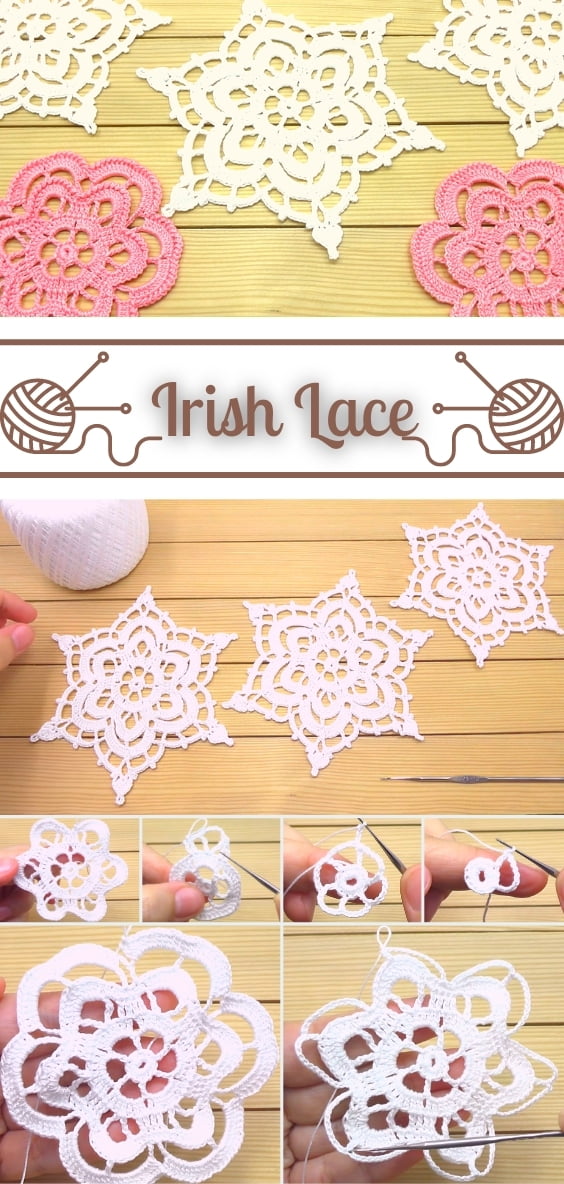 Irish crochet lace dates back to the the 19th century famine in Ireland, where it was a way for women to make money. It used several weights of thread, motifs were separately tacked to paper and the spaces filled in with mesh. Specific patterns and designs were closely guarded secrets… the finished lace was highly valued!
Today, Irish crochet lace has evolved and expanded a bit, but they are still iconic creations of the art. luckily, it's no longer a secret!
So this is very beautiful crochet Irish lace motif pattern available free from our side. Step by step guided video tutorial will help you finish this beautiful Idea and create a eye catching crochet creations.
Follow Us On Pinterest and Like Us On Facebook!