Braided Crochet Puff Stitch Mittens made in 30 minutes!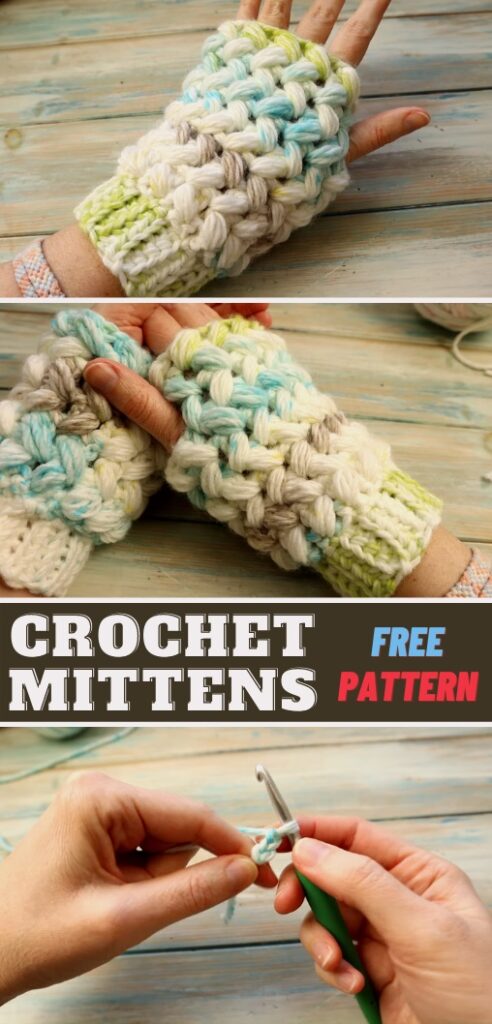 Today I share with you my braided puff stitch mitten design. I wanted to not only show you how to crochet this stitch, but also to be able to make it into something functional. This stitch works to units of 2 +1 if you want to make it into a blanket, working in rows or to adjust the mitten pattern for different sizes.
You can use any yarn really for this pattern, any thickness/weight and any hook size suitable for the yarn you are using, just make sure to work to a unit of 2 +1 and adjust the thumb hole accordingly by skipping more or less puff stitches. If you decide to use a really thin yarn you may want to work more double crochet yarn overs when working your puff stitch, so it's nice and puffy. I hope you enjoy and feel inspired!
So let's Start, Let's start making this wonderful creations! And Don't forget to Follow Us On Pinterest and Like Us On Facebook!