Easy Crochet Pom Hat Pattern is explained by Jennifer from fiber flux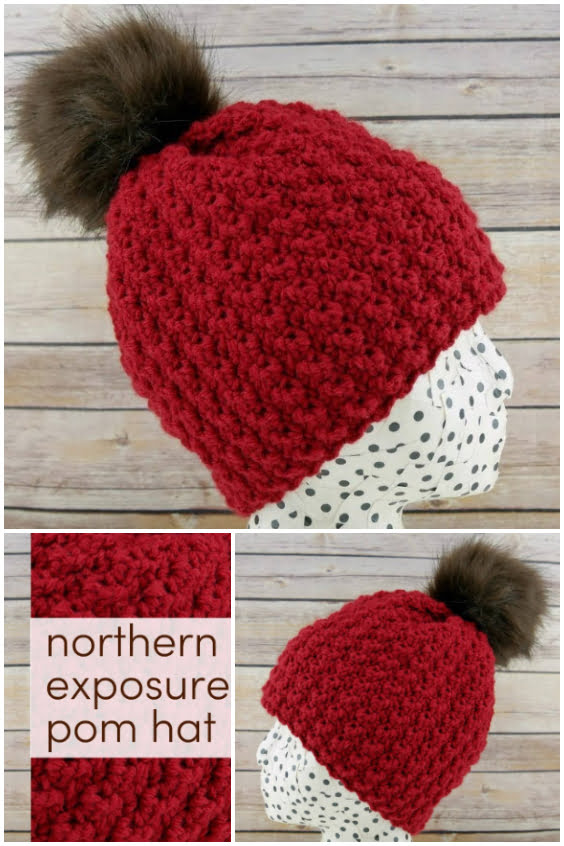 This is a beautifully textured hat with a fun faux fur pom-pom. It's so super easy to make Jennifer gonna walk you through the entire hat stitch by stitch. You're gonna learn how to assemble the Hat and add a pom-pom that you can remove on and off easily when you go to launder your hat so the finished hat is about 21 inches in circumference and about 9 inches tall for the Hat itself. The pom-pom adds another couple of inches so it has a total height from bottom to the top of the pom-pom of about 12 inches.
I got this pom-pom at the craft store they had a whole bunch of colors they had black, white, grey, brown. So it's really fun to kind of match them up with different yarns and see what you like.
At the end you'll have a beautiful hat that you can wear from the beginning of fall all the way to the end of winter so let's get started for this project!