I want to admit that this is one of the best Crochet Rose Pattern For Beginners I have ever seen! Step by step guided video tutorial will help you making this crochet beauty in minutes!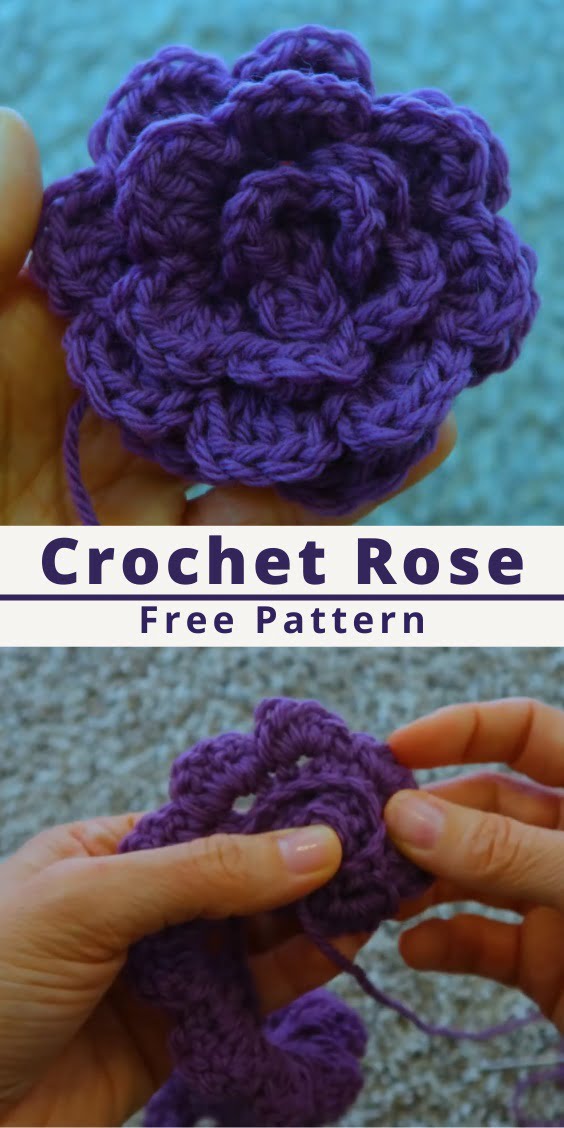 Crochet rose is one of the most popular category in crochet flowers. Firstly, I must say that I'm in love with crochet & knitting Roses. This purple blue colour looking rose is one of the original works which I was searching for months and finally found A best one for today's crochet!
Don't worry if you are beginner in crochet community, You will need yarn, hook and some basic crochet skills, which are shown on the tutorial. Colour changing is very easy in crocheting, you can get your own coloured yarn and start crocheting with it.
I want to Introduce you with our Crochet And Knitting Store for purchasing supplies.