Super Easy Woolen flower design idea – Amazing Hand Embroidery Flower Design Trick is short video tutorial with the instructions.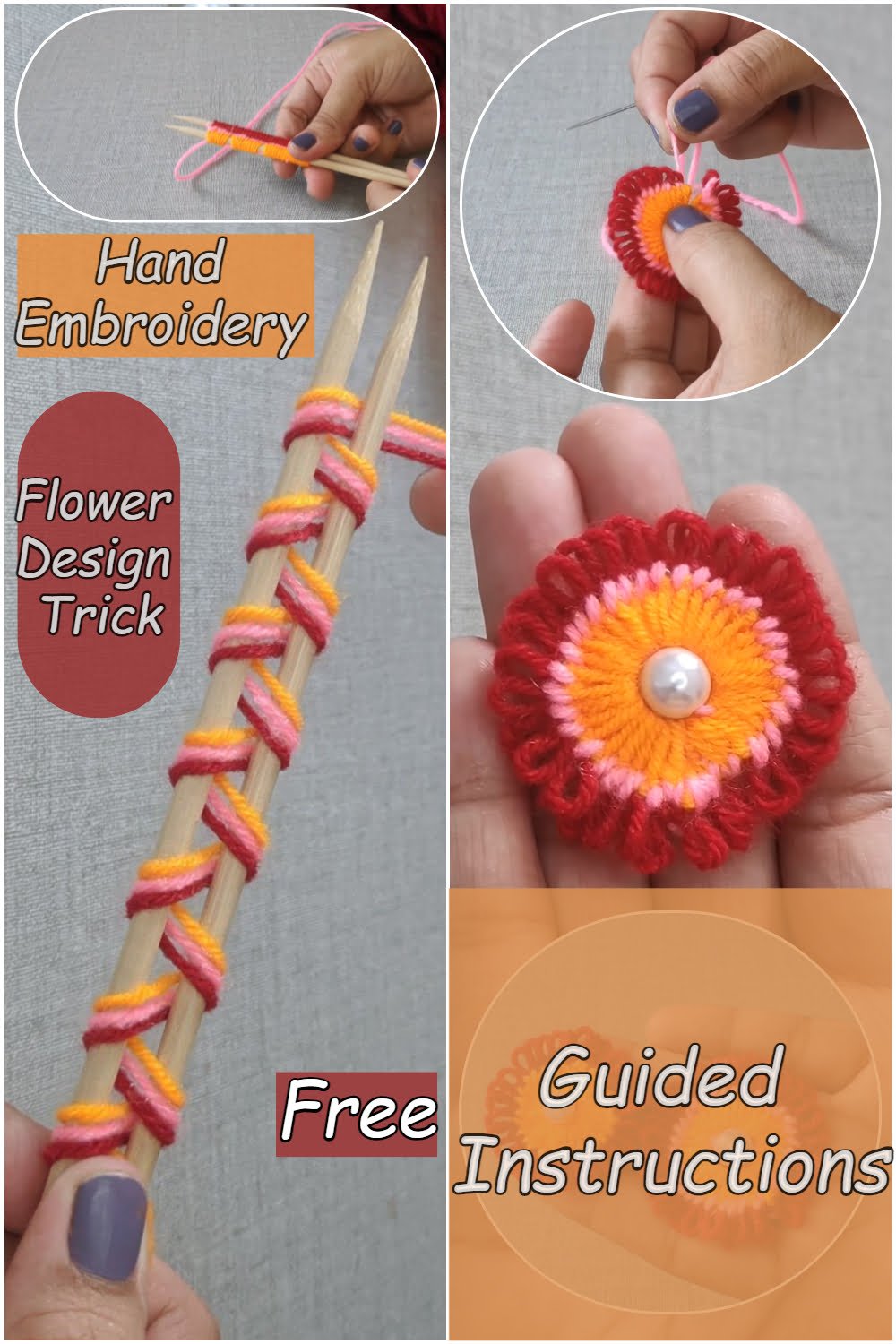 So as you see the project is very easy and you will get this beautiful embroidery creation in only 6 minutes. Can be done by beginners.
Don't forget to follow us on Pinterest and Repin.