Super Easy Awesome Crochet Blanket is the pattern that will help you learn unique Techniques in crocheting. You will need a 3.00 mm hook and two-color: white and yellow yarn. What about this particular project? This project is beginner-friendly, so even beginners can start making this beautiful free giveaway. If you love making crochet blankets you can find many interesting crochet blankets here.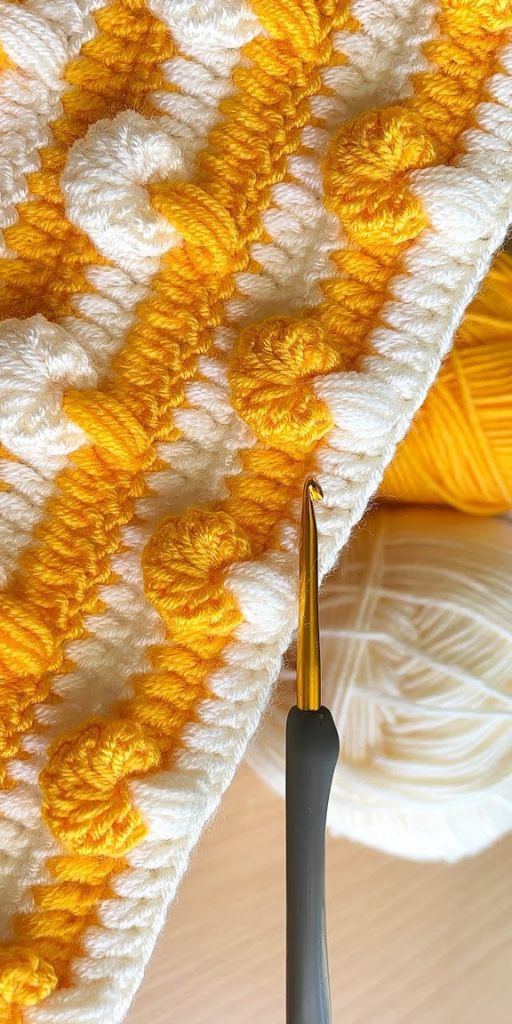 As I mentioned above this Super Easy Awesome Crochet Blanket is made is a beginner-friendly pattern. You will need simple crochet knowledge, Yarn, Hook, and scissors. After getting ready for the crocheting you can easily start watching a well-explained video tutorial (you will find it below) and start the first steps in crocheting. If you are similar to crocheting you'll need a standard crochet technique in this project such as Single Crochet, Double Crochet, and Slip Stitch.
a free tutorial for our users. It is a beginner-friendly tutorial. We are still delivering the most beautiful and interesting free crochet and knitting pattern to our audience. Let's start making this beautiful crochet project, please Repin we are planning to deliver more! Please Follow Us On Pinterest.