Watermelon Granny Square Crochet Pattern For Beginners is awesome! versatile fruity granny squares are ready for summer!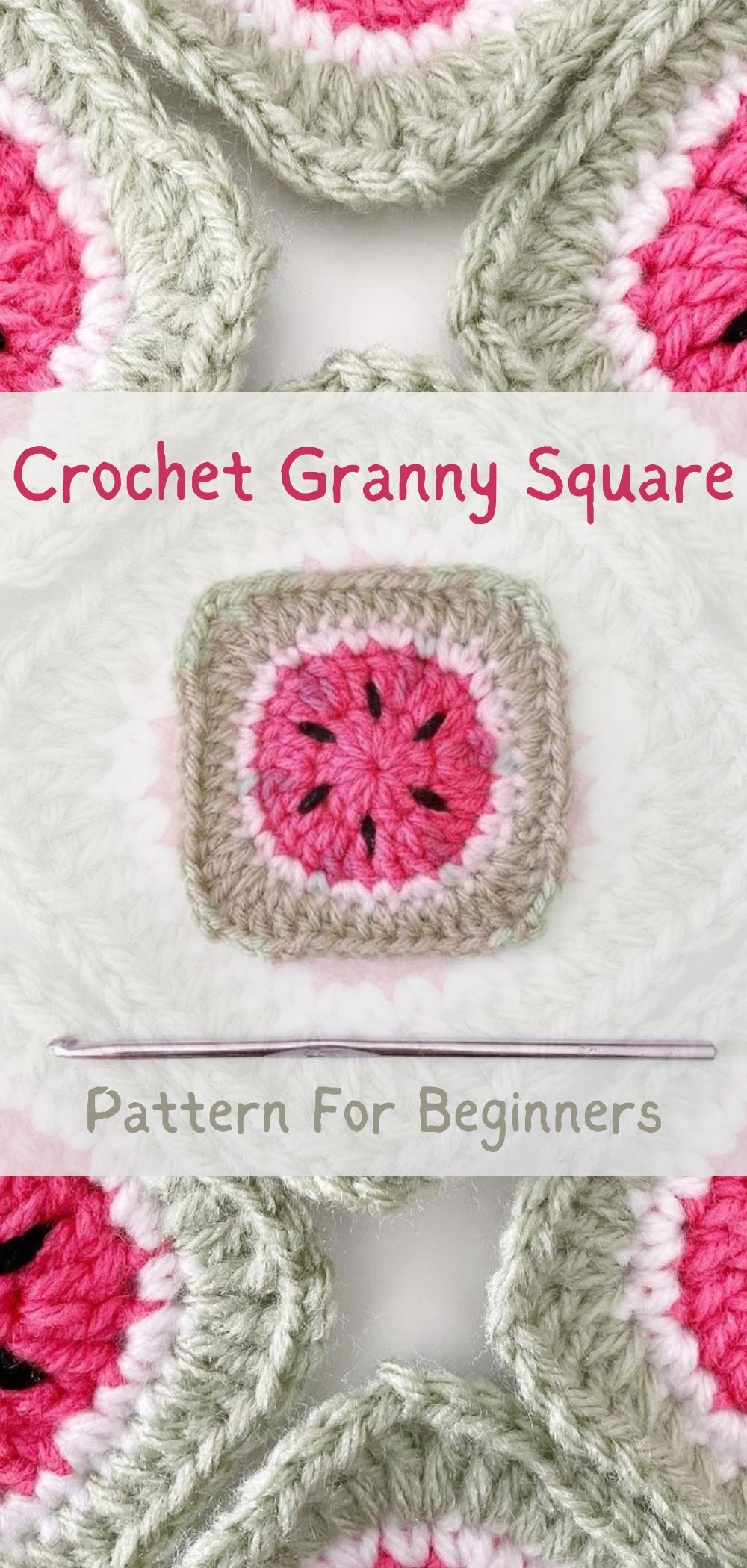 You will love designing of those granny squares. Watermelon design granny squares are very fashionable nowadays, imagine sweaters made from those beautiful creations and not only! Granny squares are versatile and can be connected to create almost anything! I haven't yet got the chance to pull them together but I'm planning to make wonderful bag from those granny squares.
You'll need worsted weight yarn in green, white, and pink, and a little bit of black for the seeds! These are super quick to whip up, so you'll have a stack of melons in no time.
Let's start making this beautiful crochet project, please Repin we are planning to deliver more! Please Follow Us On Pinterest. The written pattern of this summer crochet top can be found below with a video tutorial below.