Crochet Rose is an easy pattern for beginners. You can get the scissors, hook, and yarn and start making this wonderful home decoration. I can say that this is the perfect gift for valentine's day for loved ones. The stitch used in this tutorial is very simple and useful you can use it in many beautiful crochet projects.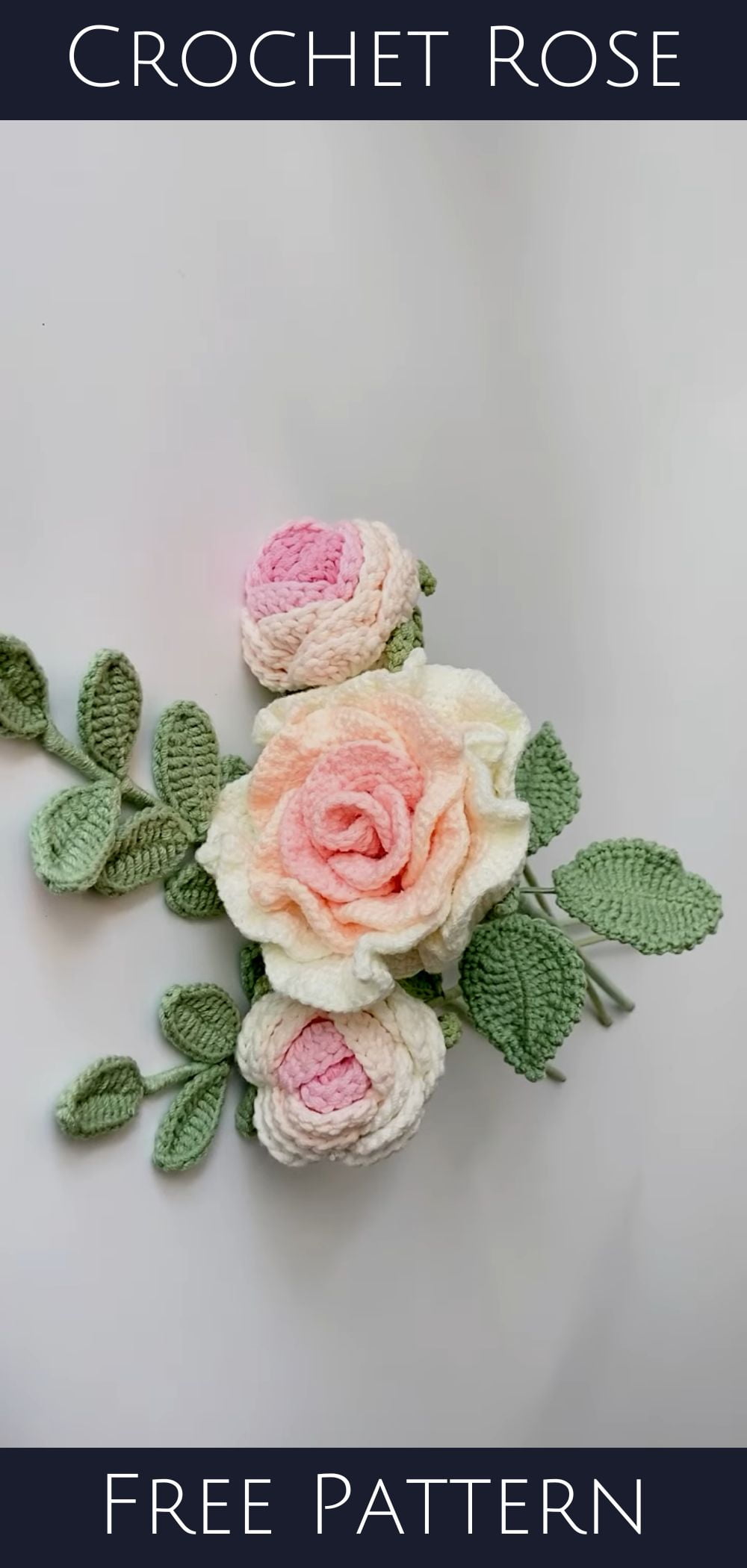 This is one of my favorite crochet pattern, but you can also check out a lot of flower projects here. These gorgeous roses might look complicated, but they're actually very easy to make. If you have a different size yarn that you wish to use, that's okay too! Just make sure that you use the corresponding size hook. If you love crocheting flowers this step-by-step explained crochet tutorial is for you! Thank you for being with us we are planning to deliver more and more free crochet tutorials for our users.
So don't waste the time let's start crocheting this wonderful creation, below are the instructions for this crochet project, Try it and share your opinions with us! We are on Pinterest And Facebook please follow us there for more! For more information and free patterns visit our Homepage.