Cute Bear Crochet Baby Blanket is wonderful baby blanket, you must already have some crochet skills to make this beauty.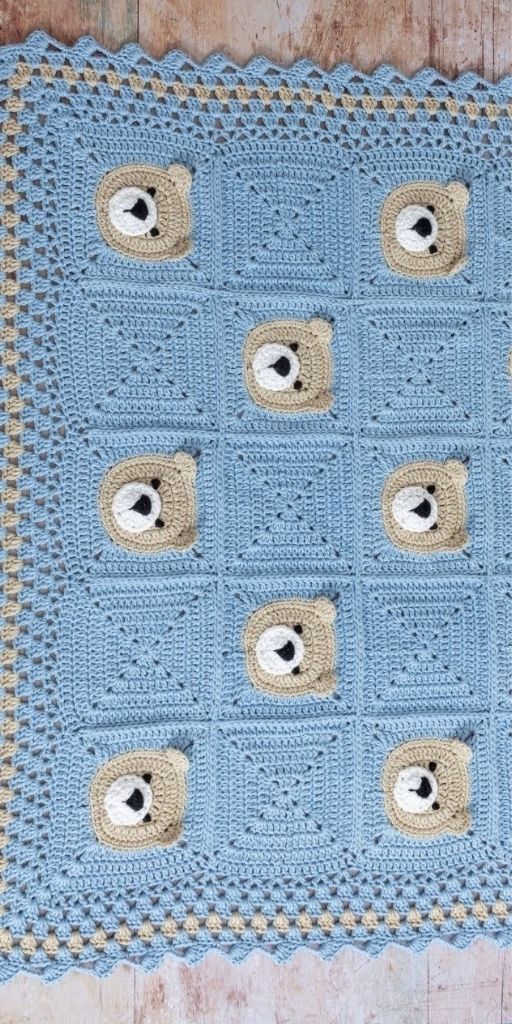 As I mentioned this project is not for beginners as you see it is very big crochet project which needs some time and experience.
So let's get to work, tutorial consist with two parts you can find it below. Don't forget to follow us on Pinterest!