Discover the world of crochet circles with this Creative Crochet Circles Tutorial from Lullaby Lodge! Granny circles are similar to granny squares but worked in the round. With a magic ring and a series of double crochets and chain stitches, you can create beautiful circular motifs such as mandalas, doilies, or even blankets.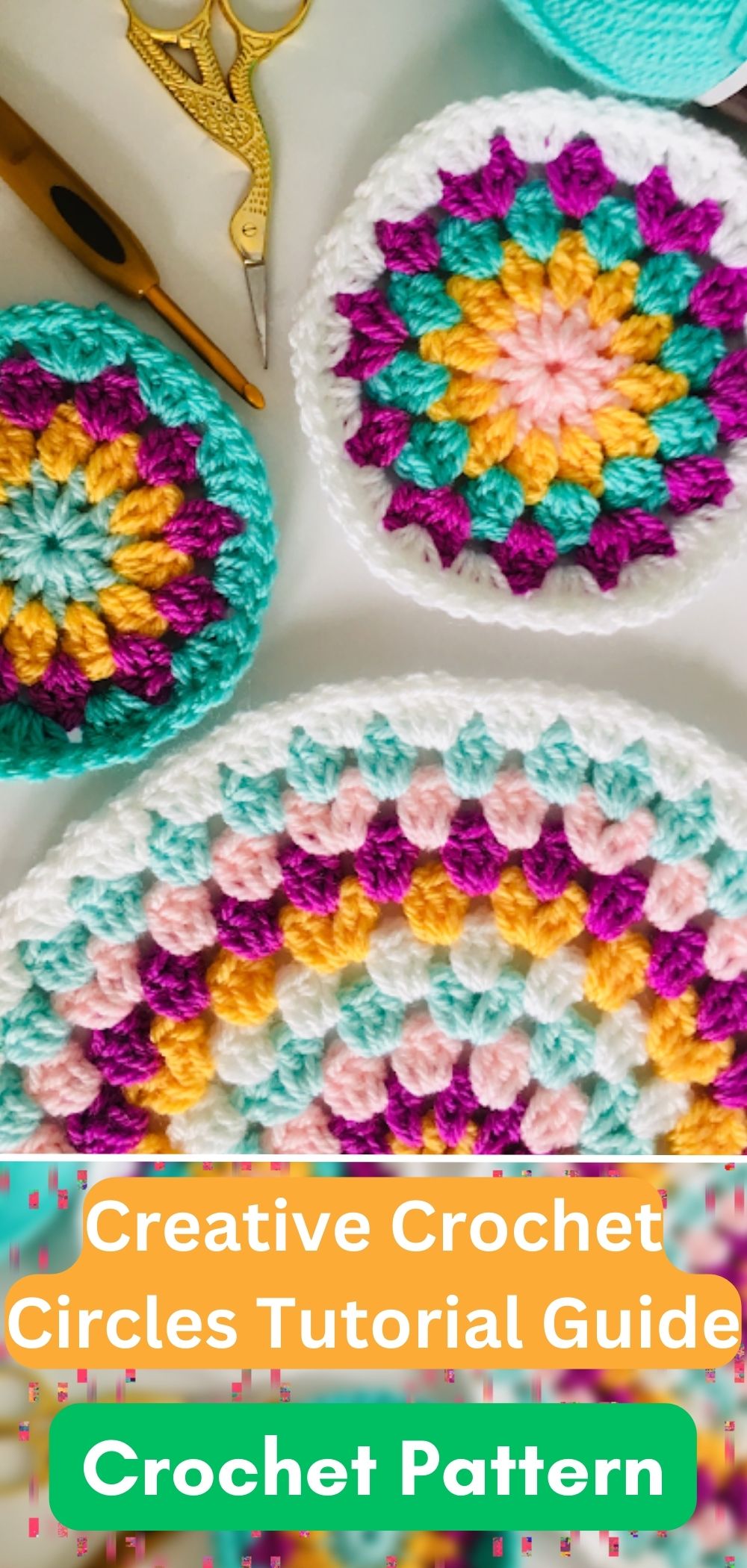 This Creative Crochet Circles Tutorial provides easy-to-follow instructions on how to create granny circles in crochet. You can experiment with different stitches, colors, and variegated yarns to create unique and beautiful effects. Granny circles are a versatile and fun way to explore your creativity in crochet. With a little practice, you can master the technique and create beautiful, one-of-a-kind crochet projects that you'll be proud to display in your home.
Whether you're a seasoned crocheter or just starting out, this tutorial will guide you through the process of creating granny circles in a clear and concise manner. So why not give it a try and add some circular flair to your crochet projects today? So don't waste the time let's start crocheting this wonderful creation, below are the instructions for this crochet project, Try it and share your opinions with us! We are on Pinterest And Facebook please follow us there for more! For more information and free patterns visit our Homepage.