Beautiful Christmas candle holders which bring holiday atmosphere into your home.
They are wonderful not just in the evening but in every part of the day. They could be a beautiful decoration on your table or on your cupboard.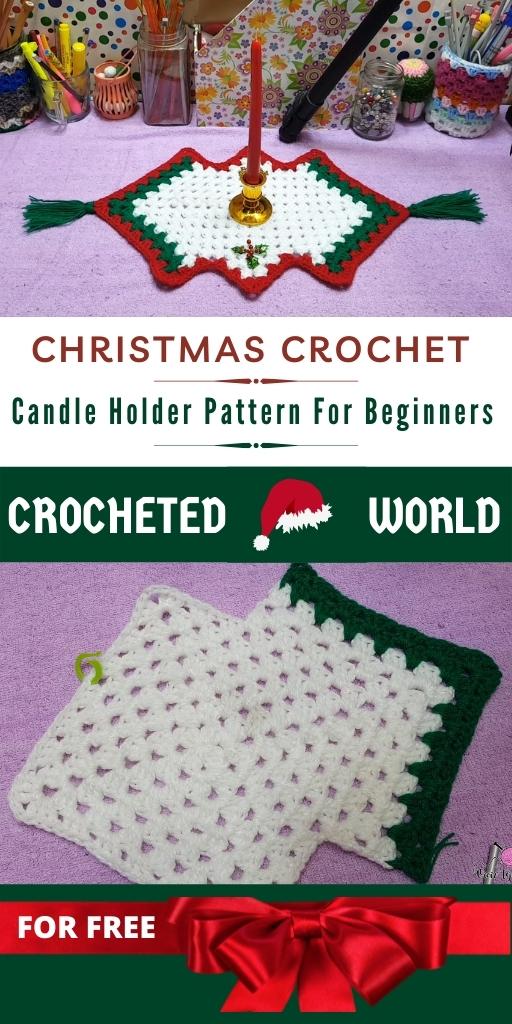 I can say that this Christmas Crochet Candle Holder Pattern is beautiful creation. You can find many crochet ideas on our website, but this one is one of my favorite. You can change color, or use several colors and make your own beautiful design. Let's move to crochet project, let's start crocheting it.
To get instructions of this crochet project click on "Show Crochet Tutorial" Tab below and follow us on Pinterest.