Welcome, in this video I'm going to show you how to make Funny Crochet Gift – Cat Coasters.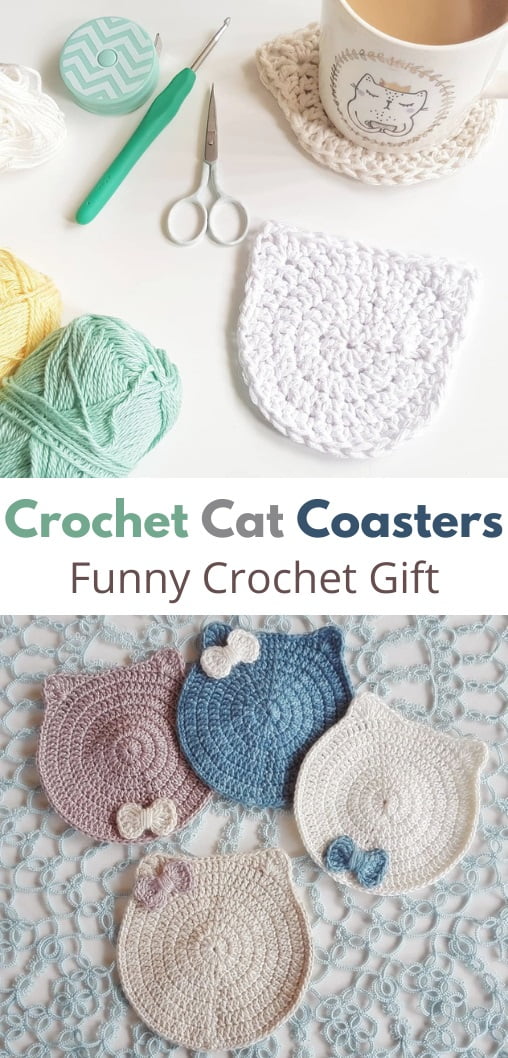 To make this beautiful crochet creation you'll need some pink yarn, needle, scissors and a 3mm crochet hook. With a pink yarn start making a slipknot and after three chains put ten half double crochet in that first chain. So this is beginning of the crochet tutorial you will see everything in the video below.
Christmas time is coming I love Christmas crochet creations, When I found out this beautiful cat coasters pattern I decided to make them and use them as a cutest gift for Christmas time!
The best part of this project is that making this beautiful cat coasters is very easy, so crochet beginners can make this creations too and start crocheting life now!
So let's Start, Let's start making this wonderful creations! And Don't forget to Follow Us On Pinterest and Like Us On Facebook!