Crochet Christmas Star Crochet Now with the help of this step by step guided video tutorial. Christmas is coming we must prepare for it.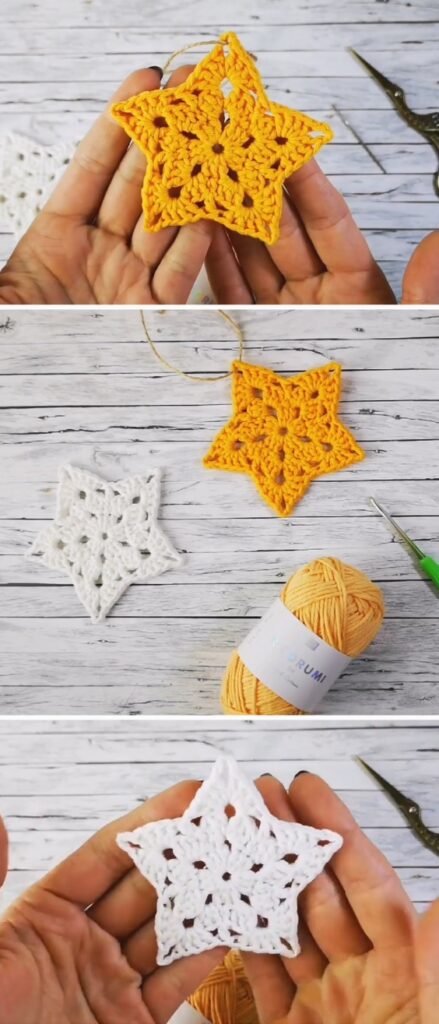 Hello Crochet Lovers! When we talk about Christmas, many things come back to us including crochet gifts.
My family traditionally starts crocheting a few months before christmas. Of course we do not know our crochet gifts and on Chrismas it is the pleasure when you see some beautiful beutiful crochet gifts as a surprise.
I decid to give this beautiful star to my granddaughter, she loves stars and also she loves crochet.
So I decided to share with you this lovely crochet idea which is very easy to do and does not require much time.
So let's move on! let's learn making it! For more crochet ideas don't forget to Follow Us On Pinterest and Like Us On Facebook!