Crochet A Christmas Bell Decoration – hi everybody in this video I'm going to show you how to make these cute bells which are perfect as a Christmas tree decoration and what you're going to need for to make these vowels is some DK a light wall stood weight yarn and I've chosen a nice sparkly silvery colored yarn.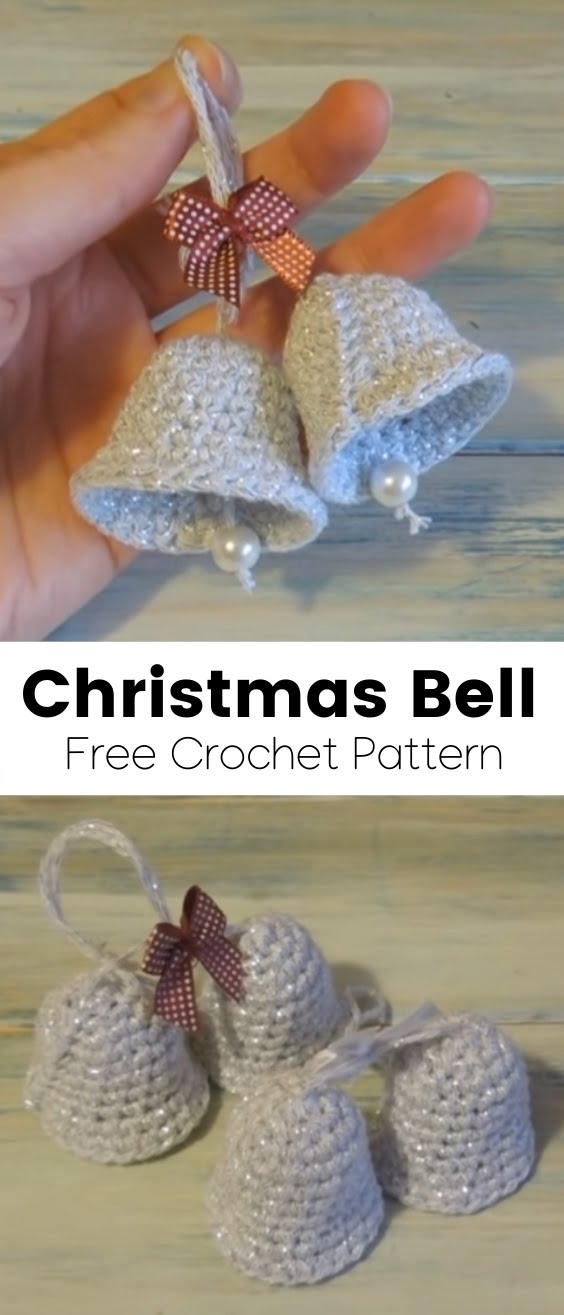 We're going to be using a 3.5 millimeter crochet hook and some pearl beads. these are the same ones that I used in my video on how to crochet the bracelets, you can pick these up off eBay fairly easily.
you're going to need a needle that's going to fit through the bead hole. So I'm going to be using a sewing needle which I know fits through these beads. So you need one of those as well as always good to have a yarn needle and also we're going to need a little fo. You can use your own ribbon if you want to or you can buy some pre-made little red ones from most craft stores. I'm going to be using one of these as well okay so as you're also going to need the pair of scissors.
okay so let's begin!
So let's move on, let's learn making it with below! For more crochet ideas don't forget to Follow Us On Pinterest and Like Us On Facebook!