This is another awesome crochet tutorial where you will learn Simple Crochet: Ridged Ripple Blanket / Scarf.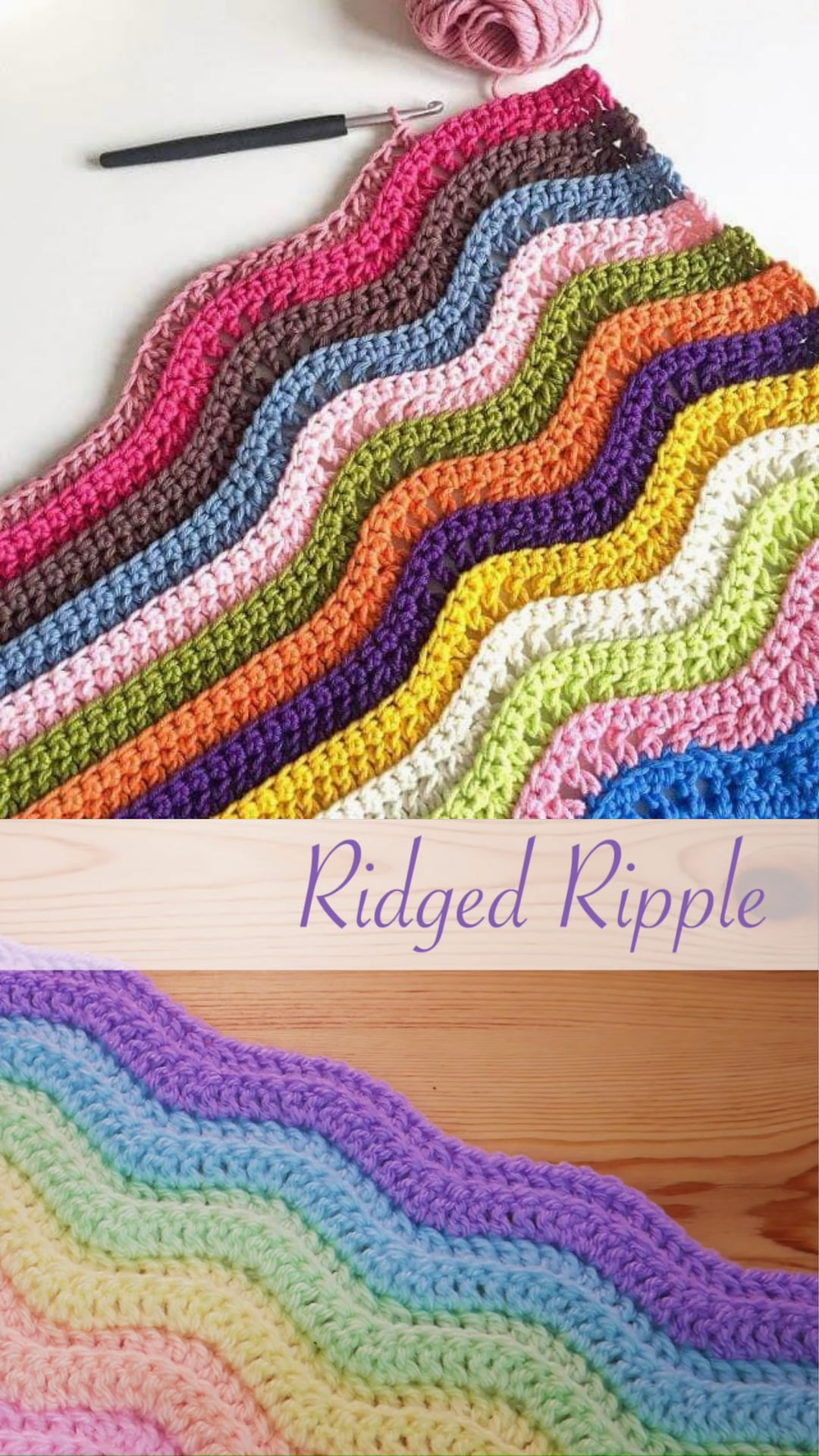 In this tutorial I will show you how to create the ridges so you can see it dips and Rises with every row. So you get a really nice texture to your blanket!
For those of wondering about the colors I will list them down below but I will also link to the video where I talk about these particular yarns as well so you can check that out and for your information.
I have been doing two rows of each color, so you can do as many rows of the colors that you're using as you like, but if you wanted this particular effect I've done two rows of each color, because that way you get one row standing out towards you on one row falling back and then the next row in the new color sticks out and the next row dips back and I just personally like the effect that gives, but that is just my blanket that I have been working on myself and for the purpose of the tutorial, I'm literally just going to use some shape easy color crafty yarns and I'm going to just use two different shades so that I can show you how to change colors, so you want to create your foundation chain now you want to do foundation chain for the width that you want your project to be and it needs to be a multiple of 12. So as a lot as wide as you want your project to be as long as it is a multiple of 12 so for my sample piece.