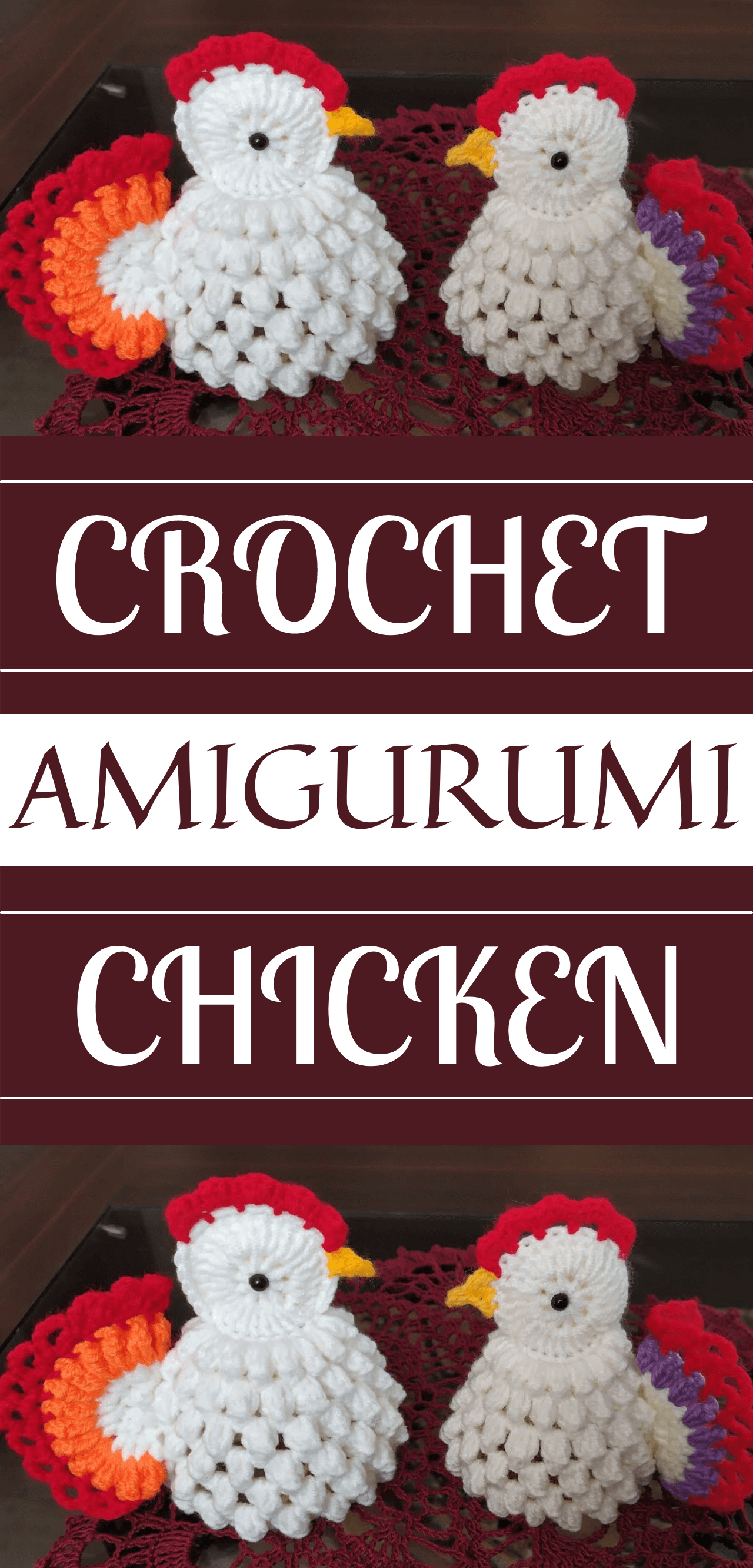 Today you will learn How To Crochet Amigurumi Chicken! Easy step by step explained tutorial will help you with this.
If you are new in crocheting let's read some information:
Crochet is a process of creating textiles by using a crochet hook to interlock loops of yarn, thread, or strands of other materials. The name is derived from the French term crochet, meaning 'small hook'. Hooks can be made from a variety of materials, such as metal, wood, bamboo, or plastic. The key difference between crochet and knitting, beyond the implements used for their production, is that each stitch in crochet is completed before the next one is begun, while knitting keeps many stitches open at a time. Some variant forms of crochet, such as Tunisian crochet and broomstick lace, do keep multiple crochet stitches open at a time.
Amigurumi is the Japanese art of knitting or crocheting small, stuffed yarn creatures. The word is a compound of the Japanese words 編み ami, meaning "crocheted or knitted", and 包み kurumi, literally "wrapping", as in 縫い包み nuigurumi "(sewn) stuffed doll".Amigurumi vary in size and there are no restrictions about size or look. While the art of amigurumi has been known in Japan for several decades, the craft first started appealing to the masses in other countries, especially in the West, in 2003.
So now let's start making this beautiful crochet project for free!