I love this Crochet Bee Amigurumi Pattern. Isn't he cute? I had so much fun crocheting him. I've added some fun touches to make this guy just right and I think you'll enjoy this crochet bee pattern as much as I do!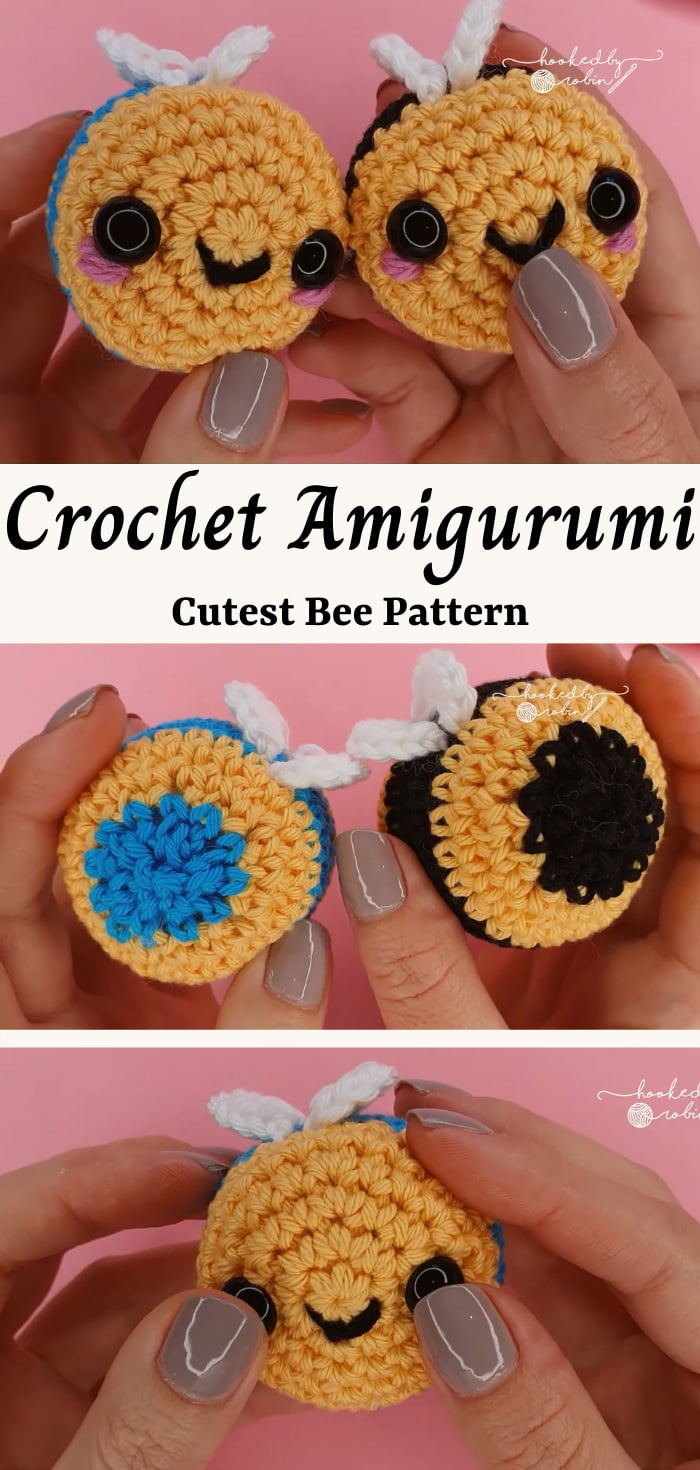 And this little guy… this crochet bee? He stole a little piece of my heart, I think. He'll fit right into your hand. And I can almost imagine a little one zooming him off to great adventures!
He is very quick and easy to make. You'll have one done in an evening. I made my guy out of Hobby Lobby's 'I Love This Cotton' yarn. This crochet bee would also work up nice in an acrylic or wool worsted weight yarn.
I want to Introduce you with our Crochet And Knitting Store for purchasing supplies.