What about Crochet Autumn Leaves Pattern?! We are bringing the autumn vibes to your libraries of crochet patterns today!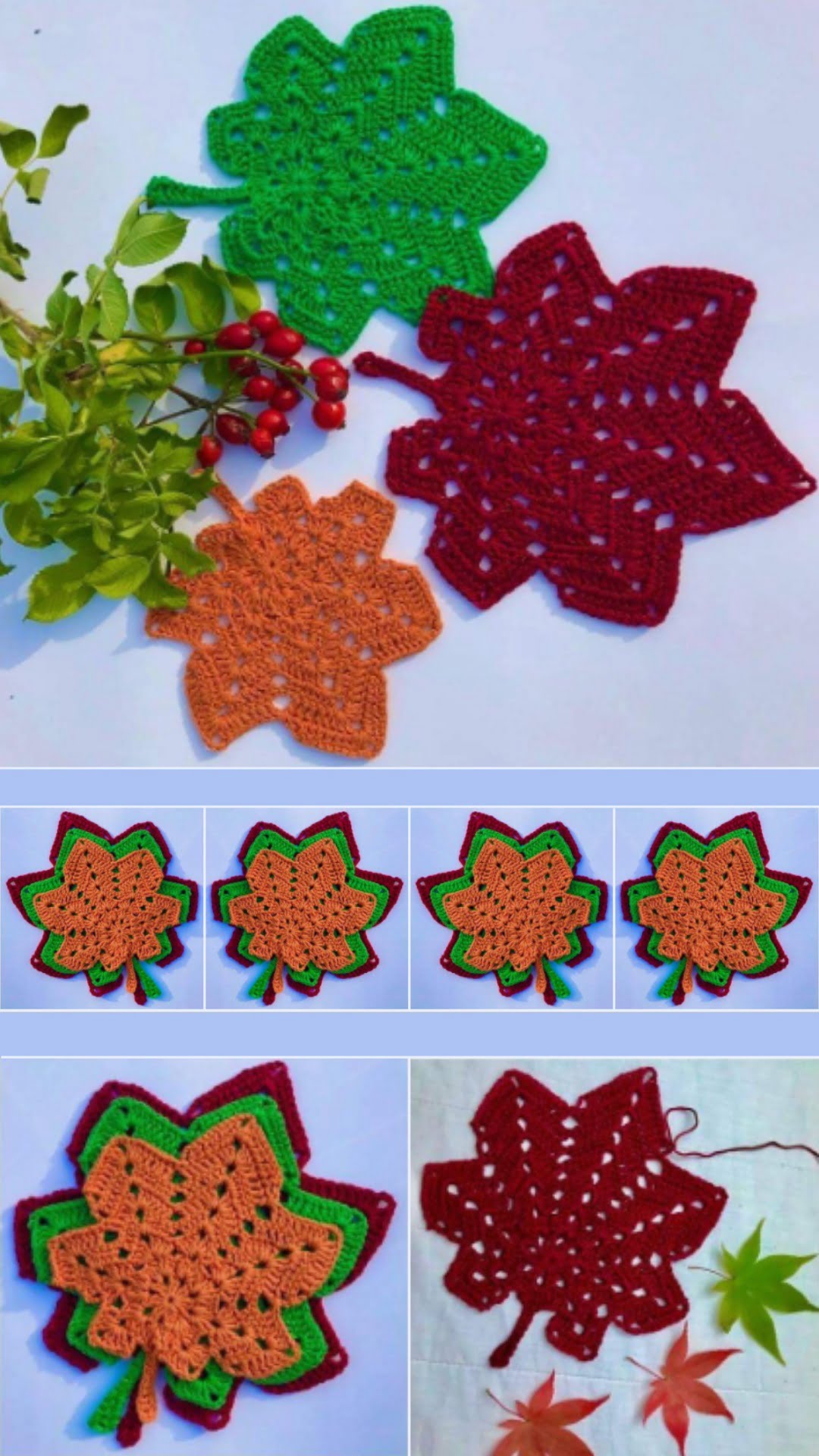 The Happy Autumn Leaves are many things! Dishcloths! Wall decor! Centerpieces! Table settings! Use the right yarn and they can be anything you wish. The one thing they always are? A fun free crochet pattern to celebrate the return of autumn!
If I had some feltable yarn on hand, I definitely would've tried it with this pattern – I think it'd be gorgeous! This is a fun pattern to play with in different yarns and weights – just match the yarn to the hook and see what effects and sizes you come up with!
So let's move on, let's learn making it with below! For more crochet ideas don't forget to Follow Us On Pinterest and Like Us On Facebook!